In the thriving industry of holiday rentals, a streamlined and efficient booking system is the cornerstone of success. Gone are the days of manual tracking; usher in the era of the digital holiday rental booking calendar. Let's dive deep into its importance and how to set it up.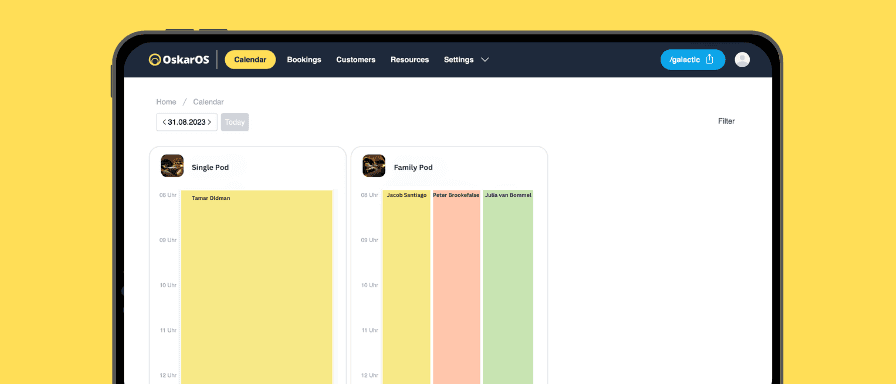 Understanding the Holiday Rental Booking Calendar
An efficient holiday rental booking calendar, like an Availability Calendar, offers an independent platform that not only shows your property's availability but can also sync bookings from various platforms like Airbnb. It's essentially your assistant, ensuring that you don't overbook, undercharge, or miss out on potential renters.
Key Features Your Booking Calendar Should Have:
Display of Availability & Tariffs: Your calendar should at a glance show the availability of your property and the applicable rates.
Tariff Management: Easy update and display of prices as the season or demand changes.
Booking Management: Keep tabs on your bookings, contact details, payment records, and more.
Multiple Property Management: If you have more than one property, your calendar should be able to handle and display multiple property availabilities simultaneously.
Step-by-step Guide to Set Up Your Holiday Rental Booking Calendar:
Step 1: Choose a Reliable Calendar Service: Platforms like OskarOS and Availability Calendar offer robust features that cater specifically to holiday rental owners. Sign up here and dive into our FREE accountl to get a hang of the platform.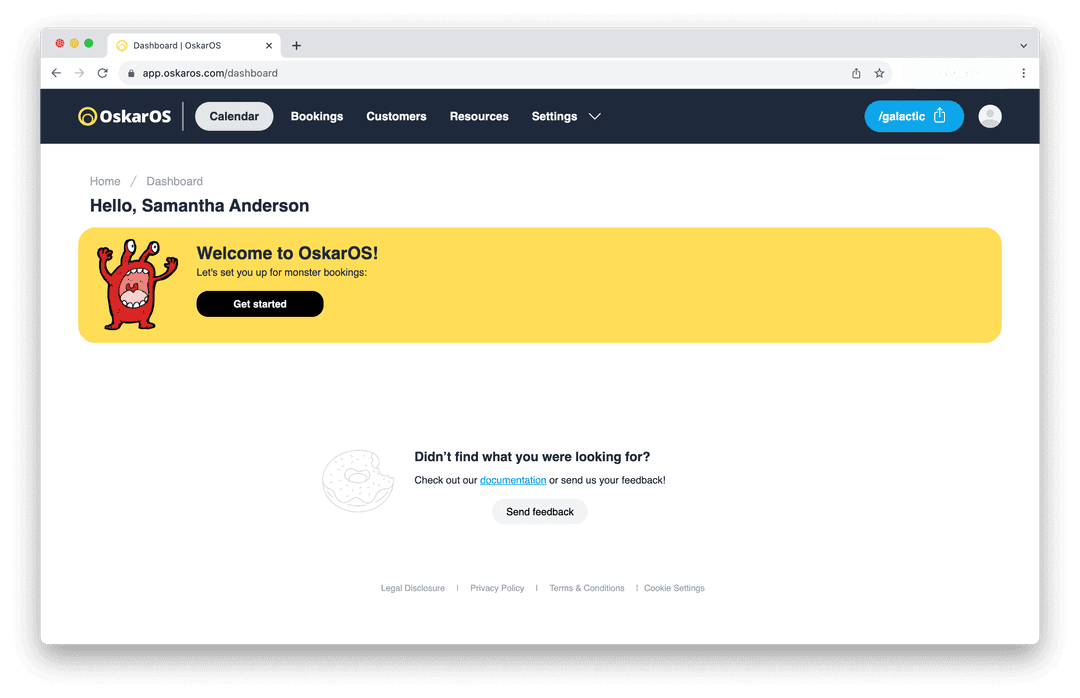 Step 2: Input Property Details: After signing up, enter all the necessary details about your property. This includes the location, size, amenities, and any other features that would appeal to potential renters.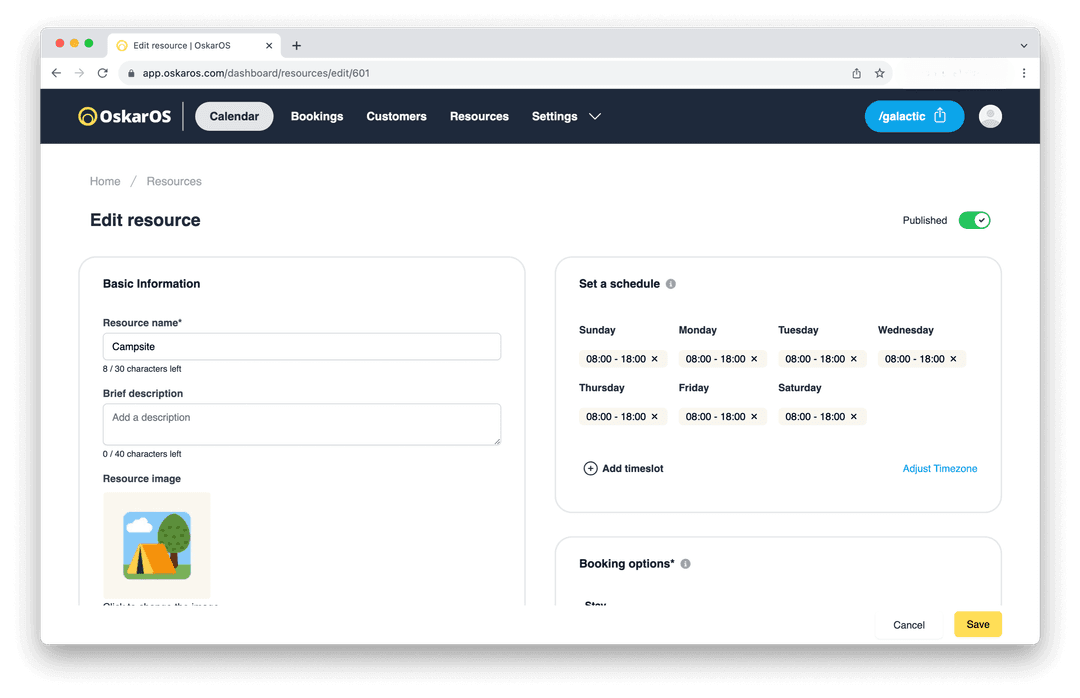 Step 3: Set Your Tariffs: Using the tariff management feature, input your pricing strategy. Remember, this can be dynamic, adjusting to seasonality, special holidays, or local events.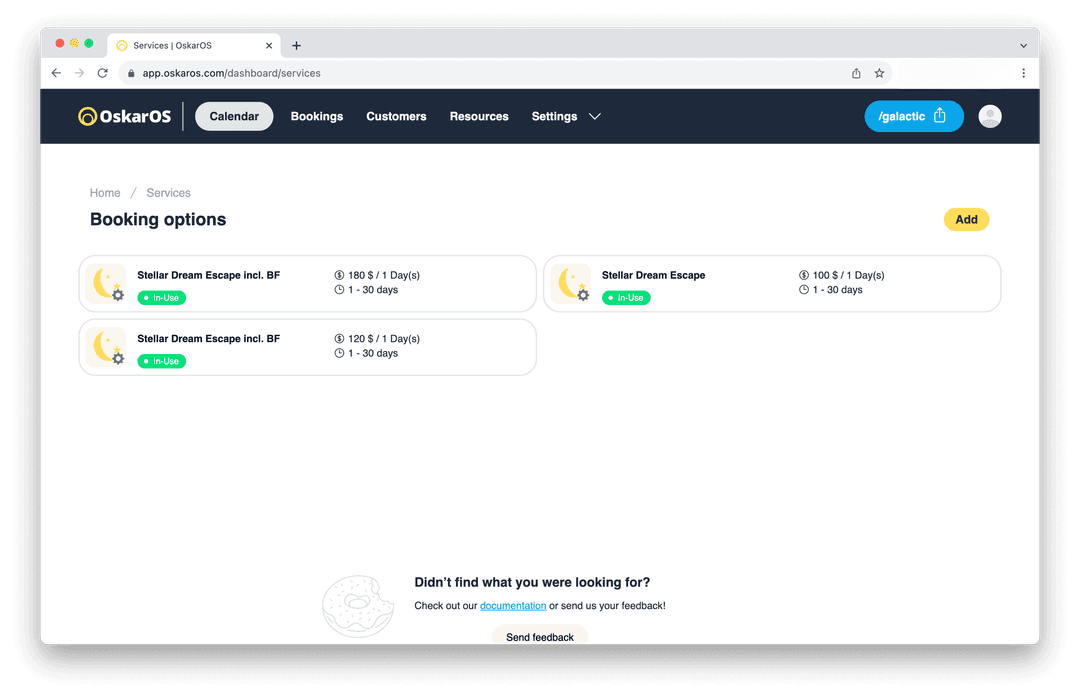 Step 4: Customize and Embed: Customize your calendar to match the aesthetic of your website or platform. Once done, embed it into your site, ensuring it's easily accessible for potential renters.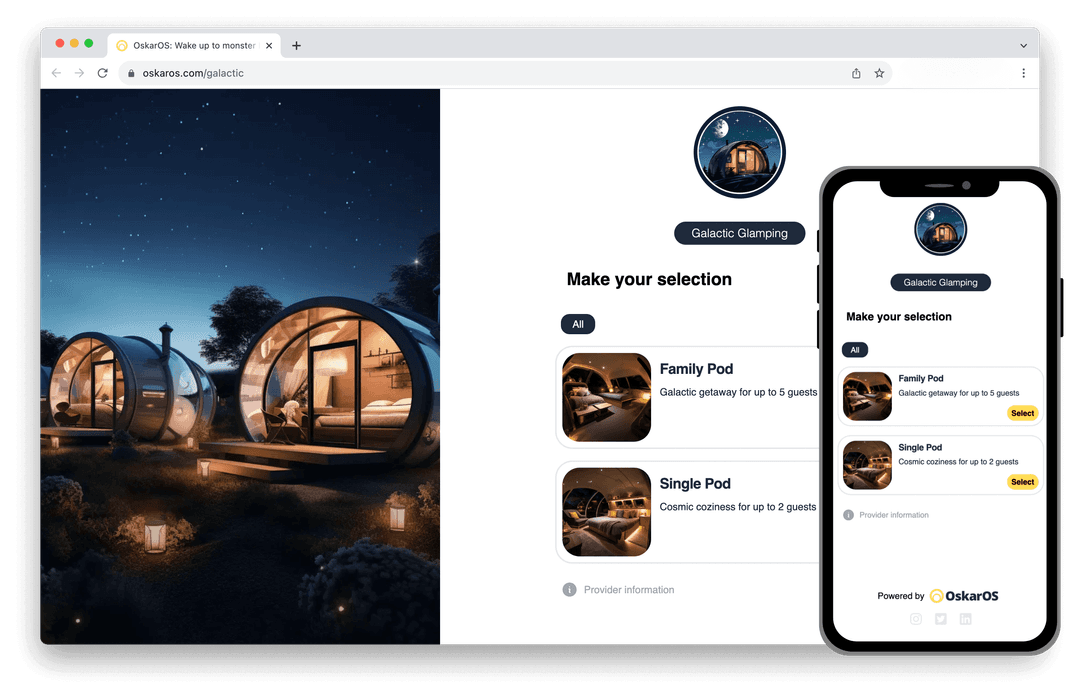 Step 5: Regularly Review and Update: The market changes, and so should your strategies. Regularly review your tariffs, property details, and other features to ensure you remain competitive.
Summary
A holiday rental booking calendar is the backbone of a successful vacation rental business. It streamlines your operations, reduces the risk of errors, and offers a seamless experience for your guests. With tools like OskarOS and Availability Calendar, setting up and managing your booking system has never been easier.
Join the future, and let technology elevate your holiday rental business to new heights!
How can OskarOS help me?
So, first of all: You've come to the right place! We are building OskarOS into a very flexible, agile and simple to use software platform with appointment scheduling, online booking, and ressource reservation management at its core. We are a startup based in Germany, our founders have previously built other startups in the service and platform fields, so we know the hustle of managing day-to-day operations and what we are doing. When you use our product or speak to us, you will feel why you should be working with us. There will always be someone to talk and we will be working with you to find the best possible solution to your particular challenges. We are currently pre-launch, so the best you can do right now is to sign up for our early access program and join 200+ other small and medium sized businesses as the first users of our product. Our vision for OskarOS is to deliver enterprise-grade software at an affordable price!
Want to learn more? Check out also the following 5 blog articles:
So what are the various applications of our software?
OskarOS is a flexible platform that provides a variety of scheduling and booking software solutions for companies in many industries. OskarOS has you covered for anything from childcare scheduling software to tour operator software.
OskarOS offers small hotel booking software, furniture and stage rental software, and a camping reservation system for companies in the hospitality sector. A hotel reservation software is also available from OskarOS to assist businesses in managing their bookings and reservations.
OskarOS provides a booking calendar for fitness classes, booking software for yoga studios, appointment management for photo studios, and a patient scheduling system for organizations in the medical and wellness sector. Moreover, OskarOS offers dental practices, hair and nail salons online booking software for their services.
OskarOS offers appointment scheduling and booking systems for tutoring sessions, scheduling software for driving schools, and course scheduling and class booking software for companies in the education sector.
With its government scheduling software, OskarOS also serves enterprises in the public sector. Pet sitters can utilize its pet sitter booking software. Even booking software for art classes, event venues and sports facilities is available with OskarOS.
Businesses can streamline operations, enhance customer experience, and manage reservations and bookings effortlessly using OskarOS. Whatever your requirements are for scheduling or booking, OskarOS has a solution.