Defining the problem: what is double booking and why is it an issue?
Double booking is a frequent issue for many companies and people, especially those who depend on scheduling appointments. When multiple appointments are made for the same time, it happens, which causes problems and confusion. Missed appointments, lost time, and financial losses may result from this. Both the individual making the appointments and the person attempting to arrange an appointment may become frustrated as a result of double booking.
Multiple calendars being used, manual scheduling, and a lack of team member communication are all common causes of double booking. It's conceivable, for instance, to set an appointment on one calendar and forget to update the others if you use a paper calendar, an electronic calendar, and a scheduling software. Double reservations and missed appointments may result from this.
Online calendar scheduler: How it works, and what it does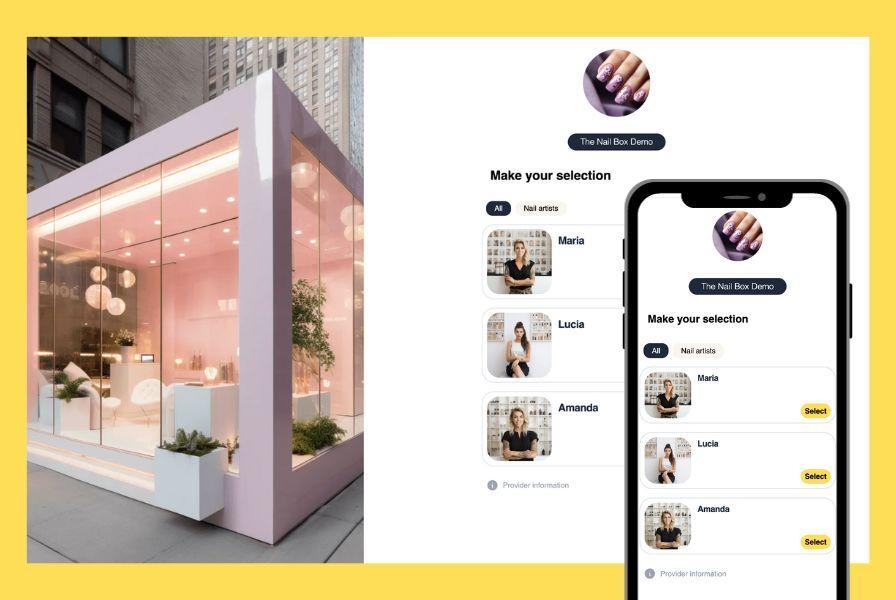 Online booking systems are now a common resource for both people and organizations. They offer a quick and effective way to organize events, meetings, and appointments.
You may book appointments, meetings, and events with an online calendar scheduler. You may make a calendar and specify availability for various periods of the day, which is how it functions. Then, when a potential client wants to make an appointment, they can view your availability and pick a time that suits them. The appointment will then be automatically scheduled by the time booking app, which will also notify the recipient.
The absence of the necessity for manual scheduling is one of the key advantages of an online calendar planner. This can cut down on the possibility of multiple bookings and save a lot of time. Additionally, provided you have an internet connection, you may access it from anywhere.
The benefits: efficiency, productivity, and organization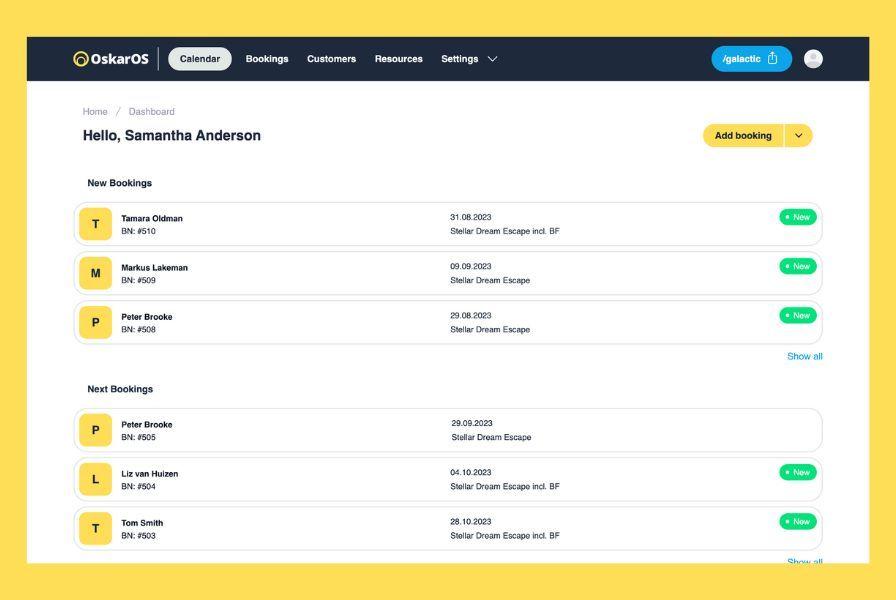 Your total effectiveness and productivity can be considerably increased by using a calendar scheduler. It does away with the necessity for manual scheduling and the potential for double bookings. You can manage your schedule and prevent conflicts by seeing all of your appointments in one location when using a calendar scheduler.
Such a reservation tool can also help you be more organized by making it simple to keep track of appointments and meetings. To ensure that you never forget or double book an appointment again, you can set reminders and receive notifications of impending appointments.
Why you should start using it: Peace of mind and less stress
You can relax knowing that your appointments are well-managed and structured when you use a calendar scheduler. You won't have to be concerned about multiple bookings or missing appointments anymore. With a calendar scheduler, you can concentrate on giving your customers excellent service and expanding your business.
You can lower your stress levels by using an online calendar. Using a Calendar Scheduler relieves you of the burden of managing many calendars, scheduling appointments, and resolving disputes. Instead, you may concentrate on your company and your clients, which are what actually count.
Read also: Five ways an availability calendar increases productivity
Types of fields which can benefit from an online solution
Online schedulers for calendars have grown in popularity recently, and with good reason. They are made to make it easier for people and organizations to set and keep appointments. What professions, however, stand to gain the most by utilizing an online calendar scheduler?
Healthcare: Time is of the essence in the healthcare sector. Doctors, nurses, and other healthcare professionals can manage their hectic schedules, which may include appointments, such as dental appointments, surgeries, and follow-up visits, with the aid of an online calendar scheduler. It can also be used to schedule medical facilities and equipment.
Financial advisors, attorneys, and management consultants, for example, frequently have a lot of clients, so they need to organize their calendars accordingly. They may help their clients arrange meetings and appointments and prevent double bookings by using an online calendar scheduler.
Businesses that provide a service, like hair and nail salons, spas, and auto repair facilities, depend on appointments to run their operations. They may manage employee schedules, plan appointments, and prevent double bookings with the aid of an online calendar scheduler.
Education: Courses and classes, tests, and office hours can all be scheduled using an online calendar scheduler. Additionally, it can be used to plan the use of laboratories, classrooms, and other facilities.
Real estate: Showings and open houses are only a couple of the numerous appointments real estate brokers frequently have. They can organize these appointments and make sure there aren't any conflicts by using an online calendar scheduler.
Weddings, conferences, and festivals are just a few of the occasions that event planners frequently have to oversee. They may handle these activities, including the scheduling of vendors, venues, and personnel, with the aid of an online calendar planner.
Personal Time Management: People who want to organize their personal time can use an online calendar scheduler to set up appointments, meetings, and events and make sure there are no conflicts.
Offices & Coworking-Spaces: Manage the booking and reservation of office space, workspaces, desks, conference rooms, and other facilities in co-working spaces.
For many different sectors, an online calendar scheduler can be an extremely useful tool. It can aid in time management, the avoidance of multiple bookings, and an increase in general productivity and efficiency for both individuals and enterprises. It would be worthwhile to look into an online calendar planner if you work in one of the aforementioned professions and haven't already to see how it could enhance your productivity and time management.
How to get started with a scheduling solution: signing up and using the features
It's simple to get started using a calendar scheduler. You may either subscribe or sign up for a free trial. After creating an account, you can begin setting up your schedule and availability. Additionally, you may invite team members to join your calendar so they can plan meetings and view your availability.
Numerous tools are normally available in a calendar scheduler to assist you in managing your appointments. These qualities consist of:
Creating notifications and reminders
Calendar views that can be modified
Options for appointment confirmation and rescheduling
integrations with other programs, such as email and CRM
For clients, forms and questionnaires that can be customized
automatic reminders via email and SMS tracking appointment data through reporting and analytics
You can begin scheduling appointments after setting up your calendar. When a customer or team member makes an appointment request, they may view your availability and pick a time that is convenient for them. The appointment will then be automatically scheduled by the Calendar Scheduler, who will also notify the recipient.
Additionally, it's crucial to periodically examine your calendar and make any necessary modifications. Changes to your availability, rescheduled appointments, and cancelled appointments are all examples of this. You can make these adjustments and keep your calendar current with the help of a calendar scheduler.
In order to improve your workflow and optimize your procedures, many calendar scheduler companies now offer interfaces with other technologies, such as email marketing and CRM platforms. This can involve automating follow-up emails, syncing contact lists, and monitoring client interactions, all of which can increase your productivity and efficiency as a whole.
How can OskarOS help me?
So, first of all: You've come to the right place! We are building OskarOS into a very flexible, agile and simple to use software platform with appointment scheduling, online booking, and ressource reservation management at its core. We are a startup based in Germany, our founders have previously built other startups in the service and platform fields, so we know the hustle of managing day-to-day operations and what we are doing. When you use our product or speak to us, you will feel why you should be working with us. There will always be someone to talk and we will be working with you to find the best possible solution to your particular challenges. We are currently pre-launch, so the best you can do right now is to sign up for our early access program and join 200+ other small and medium sized businesses as the first users of our product. Our vision for OskarOS is to deliver enterprise-grade software at an affordable price!
Want to learn more? Check out also the following 5 blog articles:
So what are the various applications of our software?
OskarOS is a flexible platform that provides a variety of scheduling and booking software solutions for companies in many industries. OskarOS has you covered for anything from childcare scheduling software to tour operator software.
OskarOS offers small hotel booking software, furniture and stage rental software, and a camping reservation system for companies in the hospitality sector. A hotel reservation software is also available from OskarOS to assist businesses in managing their bookings and reservations.
OskarOS provides a booking calendar for fitness classes, booking software for yoga studios, appointment management for photo studios, and a patient scheduling system for organizations in the medical and wellness sector. Moreover, OskarOS offers dental practices, hair and nail salons online booking software for their services.
OskarOS offers appointment scheduling and booking systems for tutoring sessions, scheduling software for driving schools, and course scheduling and class booking software for companies in the education sector.
With its government scheduling software, OskarOS also serves enterprises in the public sector. Pet sitters can utilize its pet sitter booking software. Even booking software for art classes, event venues and sports facilities is available with OskarOS.
Businesses can streamline operations, enhance customer experience, and manage reservations and bookings effortlessly using OskarOS. Whatever your requirements are for scheduling or booking, OskarOS has a solution.