In today's digital age, customers seek instant, seamless solutions. Integrating an online booking widget into your website isn't just a luxury—it's a necessity. This not only elevates your website's functionality but sets your business apart in the competitive market.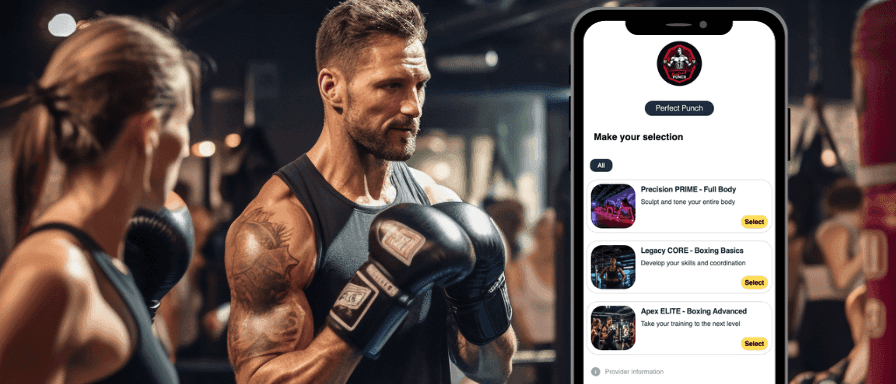 What is a Booking Widget?
A booking widget for website interfaces seamlessly with your site, offering visitors an intuitive way to reserve appointments or services. With real-time availability display, users can select convenient time slots, process payments, and receive instant email confirmations.
Benefits of a Responsive Booking Widget for Your Business
Customer Convenience: The main advantage of an appointment booking widget for website is its ease for clients. They can check your availability, review prices, and confirm their slot instantly—no more waiting for email responses or callbacks. This is especially helpful for travelers in different time zones or those with limited phone connectivity.
Increased Bookings: Simplifying the booking process can lead to a rise in online reservations. A responsive booking widget ensures clients can book from any device, anywhere. By displaying real-time availability, you edge out competitors by providing immediate confirmations.
Enhanced Organization: Manage schedules, modify availability, and track customer data effortlessly. Avoid double bookings and ensure resources are always allocated efficiently.
Elevated User Experience: Online booking widgets enhance overall site navigation and user interaction. By streamlining reservations, customer satisfaction and loyalty soar.
Boosted Revenue: A straightforward reservation widget for website can drive sales. It attracts more customers and maximizes revenue through an efficient reservation process.
Industries Benefitting from Booking Widgets for Websites
Healthcare: The medical sector is swiftly adopting digital advancements to better serve patients. Booking widgets for websites are no exception. Professionals such as doctors, dentists, therapists, and even specialists can simplify the process of making appointments. For patients, this means no longer waiting on hold or trying to find a convenient time during office hours. They can easily choose a suitable slot, view the available services, and sometimes even fill in preliminary forms online, ensuring that their time at the clinic or hospital is well-utilized.
Hospitality: In a world where travelers expect instant confirmations, hotels and restaurants stand to benefit enormously from booking widgets. Hotels can showcase room types, prices, amenities, and more. Guests can select, pay, and get instant confirmations, cutting down on reservation uncertainties. Restaurants, on the other hand, can manage table reservations, set up special event bookings, and even handle menu previews or pre-ordering for special occasions.
Personal Services: The realm of personal services is diverse, and so are its booking needs. Hairdressers can offer specific slots based on different services, be it a simple cut or an elaborate hair treatment. Personal trainers can schedule sessions, give an overview of training modules, and even provide preliminary assessments online. Beauty salons, spas, and therapists can efficiently showcase their range of services, allowing customers to book and often even prepay for their sessions.
Education: Modern educational institutions are more than just places of learning; they're hubs of activity. Through booking widgets, students can reserve slots for counseling, meetings with professors, library resources, or even specific labs and facilities. Institutions can manage parent-teacher meetings, alumni events, and seminar registrations, ensuring well-organized and efficient interactions.
Events: The event industry thrives on pre-planning and precision. Venues can utilize booking widgets to manage ticket sales for concerts, shows, exhibitions, or workshops. It's more than just selling a ticket; it's about giving potential attendees a glimpse into the event – seat maps, artist profiles, schedules, merchandise, and more. Such widgets can also handle tiered pricing, early-bird offers, and group bookings, making the entire process seamless for both organizers and attendees.
Choosing the Right Booking Widget for Your Service Business
Given the plethora of options, selecting the best booking widget website tool can seem overwhelming. Consider these factors:
Customizability: Align the widget with your website's aesthetic.
Integration: Compatibility is key. Ensure the widget works with existing systems.
Mobile Responsiveness: Ensure clients can book effortlessly on mobile devices.
Availability Settings: Customize time slots according to business hours.
Payment Options: Choose a widget that supports multiple payment gateways.
Best Practices for Implementing a Booking Tool
Research and Compare:
Features Assessment: With various booking widgets for websites available, it's paramount to delineate what features align best with your business needs. From mobile responsiveness to CRM integrations, ensure the widget is feature-rich to serve your customers best.
Budget Alignment: Every business has a budget. Look beyond just the initial costs. Consider the long-term value a widget offers against its price. Are there any hidden costs? What does the upgrade path look like?
User Reviews and Credibility: User reviews often shed light on the real-world utility and potential pitfalls of a product. Delve deep into reviews not just on the widget's website, but on third-party platforms as well to gain a holistic view.
User Experience (UX):
Simplification is Key: An ideal appointment booking widget for websites should be intuitive. The process from selecting a service to final confirmation should be seamless and require minimal clicks.
Clear Instructions: Every step in the booking process should be accompanied by clear instructions or prompts. This can significantly reduce user errors and booking abandonment.
Service Transparency: Apart from just booking, customers appreciate detailed service information. This includes durations, costs, tools/equipment used, personnel details, and more. Such transparency can greatly enhance user confidence in making a reservation.
Benefits of a Booking Solution for Your Customers
Improved Communication:
Automated Confirmations: Instant confirmations after booking give customers peace of mind. It assures them that their reservation has been noted and reduces uncertainties.
Timely Reminders: With the busy lives we lead, it's easy to forget an appointment. Automated reminders, be it through emails or text messages, act as nudges, ensuring clients remember their bookings and reduce no-shows.
Feedback Channels: Post-service feedback communication not only offers clients an avenue to voice their experience but also provides businesses invaluable insights for improvement.
Enhanced Customer Experience:
24/7 Online Booking Capability: Modern consumers often operate outside traditional business hours. With an online booking widget, they can make reservations at any hour, from any place, be it during a midnight ponder or a lunch break at work.
Transparent Pricing: No one likes hidden costs. A transparent pricing structure detailed within the booking process ensures clients know exactly what they're paying for.
History and Future Bookings: A responsive booking widget often provides clients with an account or dashboard view, where they can see past reservations and manage upcoming ones. Such features add to the user's convenience and control over their commitments.
How can OskarOS help me?
Seeking an agile, user-friendly appointment booking widget? Welcome to OskarOS. We're more than just a software platform—we're your partner in optimizing reservation management. As pioneers in the service and platform fields, we understand the intricacies of daily operations.
We are building OskarOS into a very flexible, agile and simple to use software platform with appointment scheduling, online booking, and ressource reservation management at its core. We are a startup based in Germany, our founders have previously built other startups in the service and platform fields, so we know the hustle of managing day-to-day operations and what we are doing. When you use our product or speak to us, you will feel why you should be working with us. There will always be someone to talk and we will be working with you to find the best possible solution to your particular challenges. We are currently pre-launch, so the best you can do right now is to sign up for our early access program and join 200+ other small and medium sized businesses as the first users of our product. Our vision for OskarOS is to deliver enterprise-grade software at an affordable price!
Want to learn more? Check out also the following 5 blog articles:
So what are the various applications of our software?
OskarOS is a flexible platform that provides a variety of scheduling and booking software solutions for companies in many industries. OskarOS has you covered for anything from childcare scheduling software to tour operator software.
OskarOS offers small hotel booking software, furniture and stage rental software, and a camping reservation system for companies in the hospitality sector. A hotel reservation software is also available from OskarOS to assist businesses in managing their bookings and reservations.
OskarOS provides a booking calendar for fitness classes, booking software for yoga studios, appointment management for photo studios, and a patient scheduling system for organizations in the medical and wellness sector. Moreover, OskarOS offers dental practices, hair and nail salons online booking software for their services.
OskarOS offers appointment scheduling and booking systems for tutoring sessions, scheduling software for driving schools, and course scheduling and class booking software for companies in the education sector.
With its government scheduling software, OskarOS also serves enterprises in the public sector. Pet sitters can utilize its pet sitter booking software. Even booking software for art classes, event venues and sports facilities is available with OskarOS.
Businesses can streamline operations, enhance customer experience, and manage reservations and bookings effortlessly using OskarOS. Whatever your requirements are for scheduling or booking, OskarOS has a solution.